[.:Reviews & Interviews:.]
No more reviews or interviews with this band in our database.
[.:Reviews:.]
| | |
| --- | --- |
| | |
This is pretty insane and brutal!!!! Amordeum is a four pieces band from U.S.A, formed by : Carrasco on vocals, Daniel on guitars, justin on drums, and Bryan on bass. This band is pretty much influenced by death/grind/black/doom/melodic metal bands, I know almost every genre in metal, This band is not active anymore, but some time after the band split up these guys crave for play together again, so they formed a hardcore band called : Die With You. Anyways let's talk about this demo.

The demo is pretty insane since it starts 'til it finishes. It starts off with the song "Live Your Lies" the first thing you notice here is the brutality shown in this song! and those perfect death metal growls, after a while it becomes slower but you can hear how the bass is well managed here, the vocals remind me to of Encryptor at their very first album , and Obliteration. Also some black metal shrieks are present here. The second song "Shadows of Doom" starts with some cool guitars I can tell they are acoustic, they are all the way accompanied by drums, after that cool intro the growls appears, this song is also brutal. "Demonic Dismemberment" keep giving you great music, and the drums are really fast here, the black shrieks are used here too. "Pure Risen Corpse" is the fourth song, it is slower than the rest, yet it keeps the brutality, Gosh, there's a great use of guitars here. I really enjoy this demo.

This demo is highly recomended for death metal fans who likes bands like: Encryptor, Crimson Thorn, Obliteration, Suffocation and Napalm Death. You can get it directly from the band. It's kinda short but it totally rocks!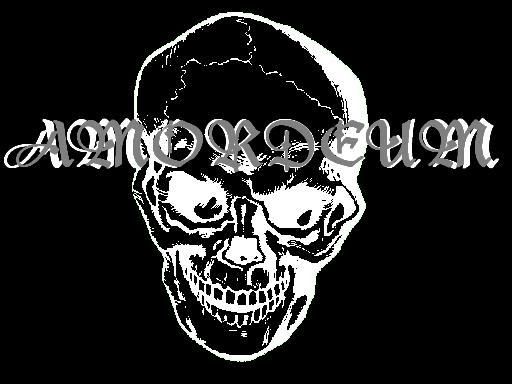 Reviewed by Metalerosal
:::Rating:::
Running Time: 16:17
Total Songs: 4
Tracklisting:
Highlights: Shadows of Doom and Pure Risen Corpse.







Copyright © 2006, Christian Xtreme Metal, All Rights Reserved.